PremierOne UV Light Purifiers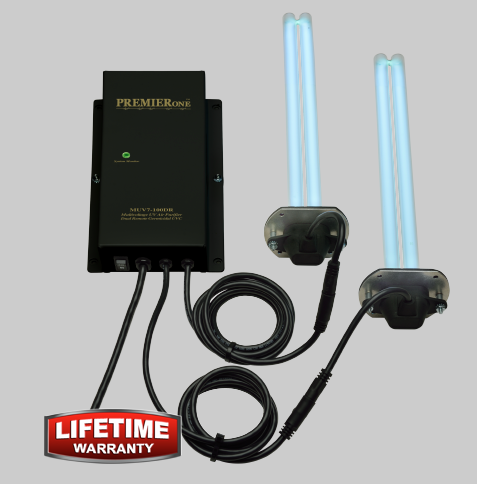 WHAT DO HOSPITALS DO TO COMBAT SPREAD OF GERMS VIRUSES ETC?
High-intensity UVC - Same as we do:
High-intensity germicidal UVC kills or deactivates germs, mold and viruses.
Germicidal UV is the trusted method used in hospitals.
Helps reduce the spread of colds and flu.
Helps keep your AC and heating equipment cleaner and working more efficiently.
Lifetime warranty on electronics - Full 2-year warranty on lamps.
2-Year long-life lamps.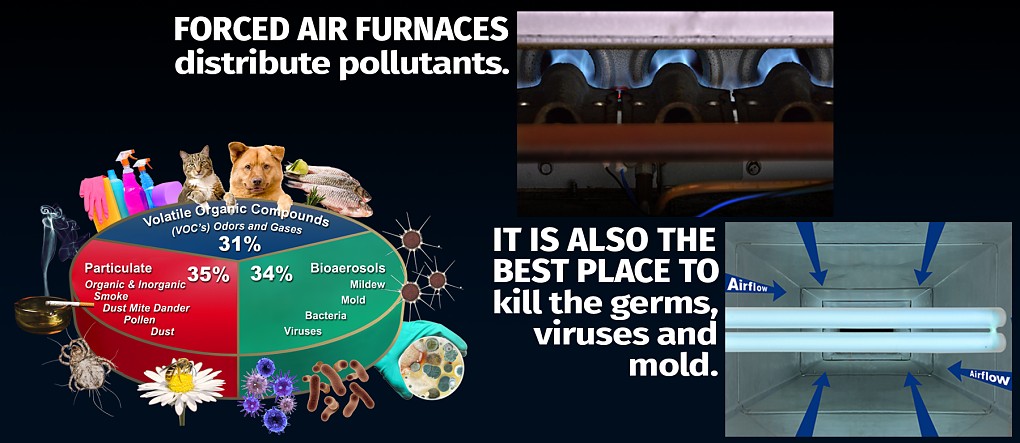 Forced Air Furnaces Distribute Pollutants, but they are the best place to install a PremierOne UV Light System
The air handler provides a perfect environment for the growth and broadcast of bioaerosols, toxins and gases that cause unhealthy air conditions which are found in most homes. Because your HVAC system is the collection point for most of the recirculated air in the building, it is the best place for installing a PREMIERONE™ UV Air Purifier.
PremierOne UV Light Offering