Priority Service Club – Protect your family's comfort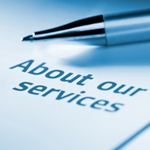 Would you gamble with maintenance on your vehicle? HVAC systems work 24/7 and require regular maintenance to operate reliably and efficiently.
Six Reasons HVAC Maintenance is Essential
Save Money - Prevent costly breakdowns, reduce energy bills, extend the life of your system and maintain the integrity of your warranty. Regular HVAC maintenance is said to reduce the risk of costly breakdowns by 95%.
Improve Your Air Quality - preventive maintenance helps ensure that the warm or cooled air circulating through your vents is as clean and well-filtered as possible.
Improve Your Comfort - regular maintenance helps your system produce and distribute warm or cool air evenly and steadily. It reduces the odds that you arrive home one day in the winter to a cold home with no heat.
Keep Your Home Safer - preventive maintenance helps to safeguard your family against the risk of carbon monoxide or water leaks. The most common cause of carbon monoxide is a cracked or failed heat exchanger.
Help the Environment - well-maintained HVAC systems use considerably less fuel. Service Technicians can also explain to you the benefits of programmable thermostats that also help reduce the impact on the environment.
Peace of Mind - investing in a preventive maintenance plan gives you the comfort of knowing that if something goes wrong, you have already taken steps to make the situation as painless as possible.
What's In It for Me? Why Should I Enroll?
24-hour or Same Day Response Time
Preferred Status - Priority Service Club members receive preferential treatment over those who are not enrolled. As a Priority Service Club member, your emergency is fast-tracked to the front of the line.
Instant Discounts on Repairs
Peace of Mind knowing that you are taking preventive measures to ensure the well-being of your family!
Why gamble with your family's safety and well-being?
For a relatively small investment, you can save money, breathe clean air, enjoy increased safety and comfort in your home and help the environment while boosting your overall peace of mind. That is just a quick summary of the benefits you receive with regular HVAC system maintenance.
One Performance Tune-Up Per Year
(Two for Heat Pumps)
Having your system checked regularly enables us to keep your unit running as efficiently as possible, which saves you money on your utility bill month after month. These regular check-ups also enables us to catch problems such as loose or burnt wires, and freon leaks, before they lead to a larger problem such as motor failure.

Click here to view our performance tune-up check list.
Free Priority Service, 365 Days/YR
When you have an emergency, you can rest assured Werley Heating & Air Conditioning Co....WILL BE THERE! Our commitment to program customers means we will have a technician to your door within 24 hours of calling our office.
Labor Warranty
All of our labor services are warranted for 30 days. If you have a problem within 30 days of service, there will be no charge to come back out and diagnose the problem. We stand behind our work.
Energy Saving Coil Cleaning
Dirty coils reduce efficiency and shorten the life expectancy of your unit. Test performed by the EPA explain that as little as 1/10th of a centimeter of dirt or dust on a coil could reduce efficiency by 21%. Since the average homeowner's heating and cooling bill is $1,500 per year, a 21% loss in efficiency means you could be wasting up to $315 each year.
No Trip Charges Or Service Call Charges
With most service companies you can expect to pay a trip charge up to $100.00. Our program customers do not have this added expense when they have a service problem.
15% Off Repair Labor Parts
Our discounted rates save you money with every service call. Our repair trucks are fully stocked so we are able to repair 99% of calls on the first visit.
15% Off Replacement Parts
Example of savings: if the cost of a blower motor replacement was $400, you would save $60 on the repair.
Please contact us to discuss our service agreements in more detail. We offer multi-year discounts and will recommend a program that best fits your needs.