Lehigh Valley PA AC Installation | Trusted Cooling System Replacements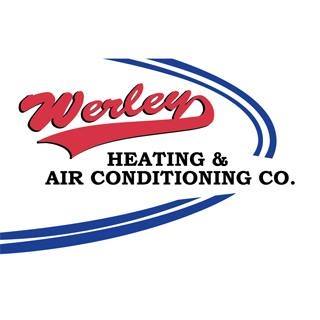 Summers can be hot and oppressive. Without a perfectly functioning AC, it can be unbearable. Therefore, it is essential to ensure that your system is working right to allow you to have great comfort as a homeowner. Unfortunately, Air conditioning systems are doomed to experience wear and tear at some point; that's why it is crucial to be ahead of time and get a replacement.
Dealing with a system that is full of challenges can have its fair share of headaches. Luckily, we are here to address all your system installation and replacement services. If you are wondering if it's time to upgrade to a new system, there are few signs you need to check.
Here are clear signs that indicate it's time to invest in a new system.
1. You feel uncomfortable in your home.
2. You experience more frequent breakdowns.
3. Presence of undesirable noises.
4. Your system is more than ten years old.
5. Your air conditioner uses an R-22 refrigerant that is being phased out.
6. You begin noticing higher than regular energy bills.
Air Conditioner Installs and Replacements You Can Trust
If you have observed two or three of the above signs, it means that a new air conditioner is probably needed. Fortunately, getting one doesn't need to be too tricky when calling us for help. Plus, once your new AC unit is in place, we recommend our reliable maintenance services to ensure their performance over time at an affordable price point. Our experienced technicians make these tasks seamless and easy on the budgeting end.
If you're still undecided about getting a whole new system, here are some of the great benefits that come with having one.
1. An efficient system will keep your energy bill low. Additionally, you can potentially save money since the new system won't have to work as hard.
2. Today's cooling systems are much quieter than older ones. You will enjoy peace and calm in your home as the energy-efficient system runs quietly.
3. By being more energy efficient and quieter, it will help you sleep better at night.
If you're thinking about getting a new cooling system, our experts can help you choose the suitable unit that's best for your home. It's imperative to consider how big or small it is because if it's too large or small, then efficiency will be lost, and comfort won't feel as impressive either. We recommend calling in professionals who are experienced with indoor comfort because they know exactly what size works best when one isn't sure of their own homes' measurements.
Need Your Air Conditioning Installed or Replaced? Call Our Team!
Over the years, we have earned quite the reputation for being one of the most reliable and professional HVAC companies around. In addition, our experts are amiable and passionate about what they do, making them the perfect people for any AC job.
If you call us to help, you will save a ton of money, live in dreamy comfort, and notice more peace around the house.