Lehigh Valley PA AC Repair | Top Cooling Unit Maintenance Service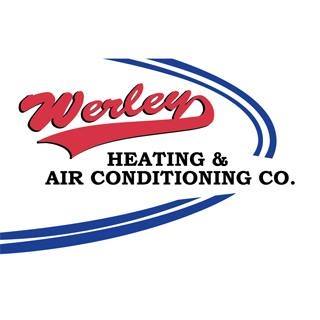 An air conditioner is a very crucial part of your home. It is the most preferred tool for cooling our homes when the temperatures spike, especially during summers. Having a system working optimally holds many benefits, some of them being cost-saving, longer functioning, enjoyment of quality air, and increased system efficiency.
On the other hand, a system that is not functioning right can be a headache. This is because of the spiking energy bills, increased temperatures, and poor air quality. Luckily, our company is here to address all issues concerning your AC repair and maintenance services. As a homeowner, to find out if your cooling unit needs our expert services, you should lookout for a few signs:
1. Insufficient airflow: A common sign that your system is not functioning well is insufficient airflow.
2. Unusual noises: Sometimes, we tend to ignore the sounds coming from the cooling system with the notion that they will go away. Rattling and buzzing noises from the system indicate that you need expert services.
3. Warm air: If you have set your thermostat right and still feel warm air blowing into your home, it is time you call us.
4. Spiking energy bills: Air conditioners are efficient in energy consumption; if you notice an increase in your energy bills, it's time for your system to be checked.
If your system exhibits these signs, don't let things get out of hand; reach out to our pros.
AC Maintenance and Tune-Ups | Keep The Cool Going Strong
When it comes to quality work, there is no better company to work with other than us. We have an unquestionable reputation for the services we offer. At Werley, we value our work and handle our job with professionalism. Our technicians are equipped to handle any issues related to the repair and maintenance of your system as they are trained regularly. We also offer services 24/7 in case of any emergencies. Our technicians are dispatched to your home on time to address your AC issues quickly and ensure that your home's comfort is restored.
We offer services at a flat rate regardless of time and without compromising on quality. In addition to this, our company is also bonded and insured to handle repair and maintenance services.
Don't Lose Your Cool | Call For AC Repairs
If you require services from a company that is committed to providing excellent services, look no further! We are a company that offers both residential and commercial AC repair and maintenance services. We also excel in handling other home appliances such as water heaters, air conditioners, gas furnaces, and commercial HVAC equipment such as air cleaners, thermostats, humidifiers, ventilators, and many more.
Our company can also help you decide whether replacing or repairing your system is the best choice. Other than this, we can help you customize an ideal system for you and offer installation services. At Werley Heating & Air Conditioning, we believe in providing quality services. Call us today!